Etihad Airways will soon launch "The Residence by Etihad," a three-room VIP suite with its own living room, double bedroom and shower, which will be available only on the airline's A380 jets.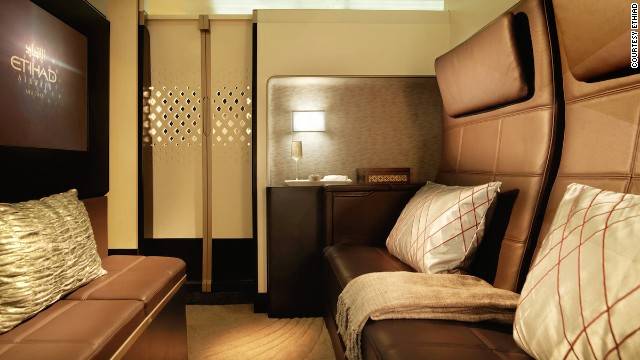 The luxe space will be tucked in the craft's gilded upper-deck cabin, and shall be available for single or double occupancy.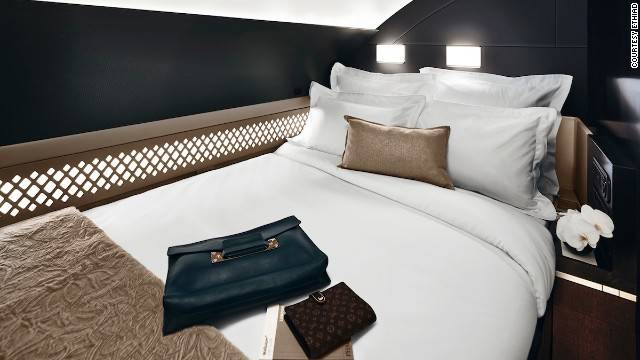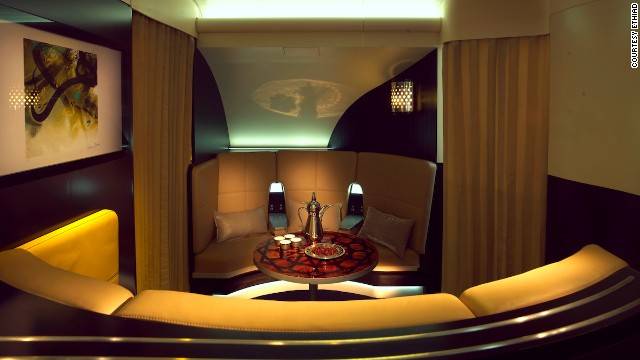 Additionally, nine new First Apartments–private suites with a separate reclining lounge seat and full-length bed–will also be offered on the A380′s upper-deck. Each pod will have its very own 64-inch sliding door, minibar, personal vanity unit, wardrobe and swiveling TV monitor.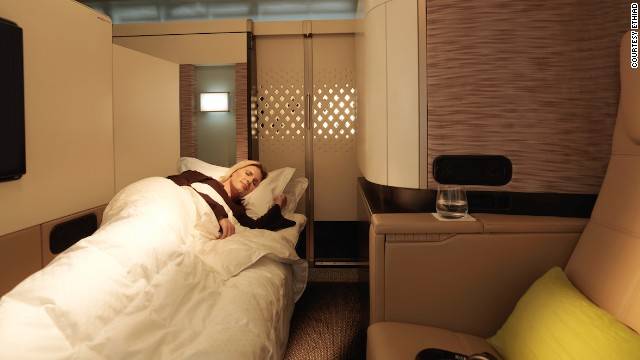 Etihad's Dreamliners will also soon offer First Suites, each of which will have a large seat and ottoman that can convert into an 80.5 inch-long bed. Other amenities include a minibar and a 24-inch TV screen.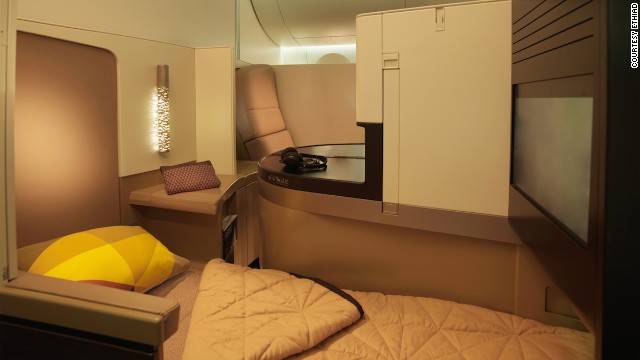 Special curtained-off prayer spaces for Muslim travelers will also be available on both the A380 and the B787, and will be equipped with a real-time electronic Qibla-finder that displays the exact direction of Mecca based on the plane's geographical positioning.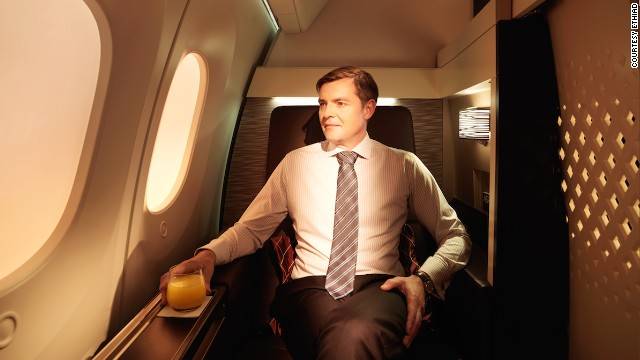 Aside from the launch of the new aircraft, Etihad also said it would soon be updating the dining gadgetry, amenities and soft furnishings throughout its entire fleet.